Finding a job in the UK can be a daunting task, especially for immigrants who are new to the country. Adopting a suitable approach and cultivating a positive mindset can secure the job of your dreams and attain the objectives you have set for your career. This article aims to provide valuable insights into 10 useful strategies for immigrants seeking employment in the United Kingdom. These tips are based on research and insights from experts in the UK job market.
Know Your Rights
As an immigrant, it's important to understand your legal rights regarding employment in the UK. According to UK law, immigrants have the right to work in the UK if they have a valid visa or work permit. To prevent being taken advantage of or facing discrimination at work, it is crucial to conduct research and comprehend your rights. For additional details regarding your lawful entitlements, it is advisable to explore the official website of the UK government.
Understand the UK Job Market
Before commencing your job search, it is crucial to possess a comprehensive comprehension of the job market in the United Kingdom. This will help you to identify the industries and sectors that offer job opportunities for immigrants. In the UK, some of the sectors with a high demand for workers include healthcare, engineering, IT, hospitality, and retail. You can improve your likelihood of landing a job by concentrating your job search efforts on these particular industries.
Improve Your English Language Skills
One of the most important skills you'll need to succeed in the UK job market is good English language skills. The reason behind the prevalence of English in the majority of workplaces in the UK is due to its status as the primary language used. Enhancing your language proficiency is crucial if English isn't your primary language. One way to accomplish this is by enrolling in language courses, immersing oneself in English TV shows or movies, and honing one's speaking skills through conversations with native English speakers.
Get a UK Address and Phone Number
When applying for jobs in the UK, it's important to have a UK address and phone number. Facilitating communication with potential employers and arranging interviews will be more convenient with this approach. If you don't have a UK address or phone number, you can rent a mailbox or buy a UK SIM card to use with your existing phone.
Tailor Your CV and Cover Letter
To improve your prospects of obtaining a job in the UK, it's vital to tailor your CV and cover letter to align with the particular job role that you are enthusiastic about. To stand out in your job application, it's important to showcase your pertinent abilities and background and articulate how they qualify you for the position. It is advisable to conduct research on the organisation and incorporate their preferred language and terminology as specified in their job advertisements.
Use Online Job Boards
Discovering employment openings in the UK can be made easier by utilising online job boards as a valuable resource. In the UK, there are several well-known job boards that job seekers often utilise, such as Indeed, Reed, and Monster. When using online job boards, it's important to create a profile and set up job alerts to get notified of new job postings that match your skills and experience.
Network
Networking is an important part of finding a job in the UK. Creating connections with individuals in your field of work and participating in industry gatherings and employment expos are necessary steps towards engaging with prospective employers. Consider joining professional associations relevant to your field of work as a means of networking with fellow experts and discovering potential employment prospects.
Be Prepared for Interviews
It's imperative to be adequately equipped when you get invited to an interview. In order to get ready for the interview, it's crucial to carry out comprehensive investigations about the organisation and the role you are seeking, practice possible interview inquiries and answers, and confirm that your clothing is appropriate for the event. It's advisable to carry duplicates of your curriculum vitae, along with a cover letter and all pertinent records and certifications.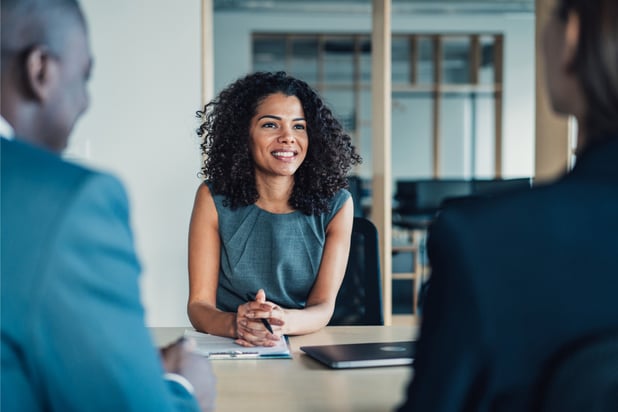 Stay Positive
The pursuit of employment can be a demanding and difficult undertaking; however, it is crucial to maintain a constructive attitude and remain driven. Establish feasible objectives for your employment hunt and give yourself a prize once you accomplish them. In order to avoid getting exhausted, it's vital to make self-care a priority and take regular breaks.
Follow Up
Once you have submitted a job application or completed an interview, it is crucial to maintain contact with the prospective employer. Demonstrating your curiosity about the position can be beneficial in terms of keeping you at the forefront of the employer's thoughts. One courteous gesture to consider is sending a note of gratitude via email after completing an interview or a follow-up message following the submission of your application. Seising this moment can prove beneficial to clarify any doubts or inquiries you may have about the job or the recruitment procedure.
Conclusion
Securing employment in the UK as a migrant may present some difficulties, however, with the appropriate attitude and strategy, it is possible to attain your professional objectives. Increasing the likelihood of finding a suitable job involves several key steps, including enhancing your language proficiency, customising your application, networking, and comprehending your legal entitlements. 
Remember to stay positive, be well-prepared for interviews, and follow up with employers to show your interest. With these ten pieces of advice, you can put yourself in a great position to discover your ideal career in the United Kingdom.
Our partnership with ACERO has enabled us to deliver exceptional, tailor-made content in this blog post that speaks to your interests.